Navigate the Future of Work – A guide
Navigate the Future of Work
Uncover the transformative trends shaping the future of work in our comprehensive white paper, Future of Work. This guide, tailored for visionary leaders, provides practical guidance and insights into the unfolding trends leaders need to know in building a workplace culture of tomorrow. 
Macro trends shaping the global economy: Understand the larger factors influencing the world economy and affecting jobs, workplace and talent.
Future of jobs: Delve into how the job scenario will swing, with significant impact on skills and training/learning & development.
Future workplace: Understand why hybrid is likely to be the norm, and the structural shift in the workplace that necessitates adopting a flexible approach.
Global talent trends: Learn how opportunities are redesigning work and workplace.
Strategies to decode the workability of future of work: Equip yourself with actionable insights for leveraging flexible work arrangements, digitization, and building a relatable organization, all aimed at future-proofing your organization.
C-suite executives, CEOs, executive talent search companies, and visionary leaders seeking to understand and navigate the complexities of the future work environment.
Why Read this White Paper?
Stay ahead of the curve with comprehensive insights into the future of work, gain timely information, and acquire practical tools to create incisive strategies that will prepare your organization for the rapidly evolving work and workplace environment.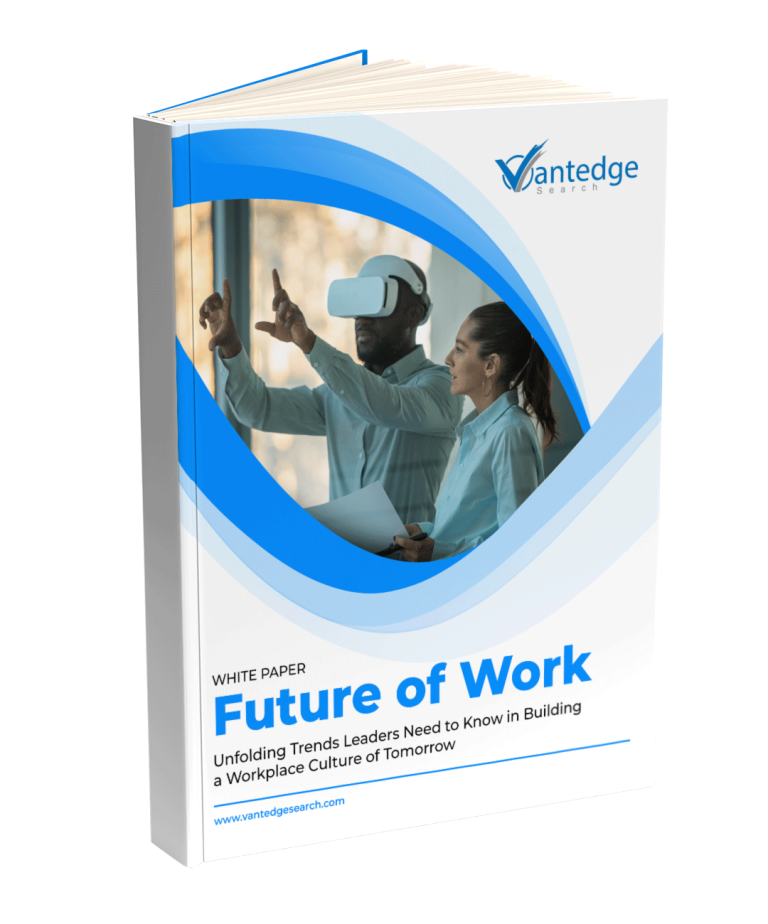 Ready to lead the way in the future of work?
Enter your email below, get your complimentary copy, and begin your transformative journey drawing on a comprehensive understanding of the future of work.