THE SERVICES INDUSTRY FROM OUR PERSPECTIVE
What Body Language Is Saying During Interviews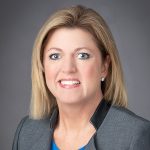 Belinda Burson,
Former Managing Director,
Vantedge Search
Digital communication platforms such as Zoom, Google Meet, Microsoft Teams, and others have become commonplace tools when interviewing candidates for our open positions. In fact, approximately 90 percent of all positions at the vice president level or below takes place online.  This presents a challenge when previously interviewers could read the complete body language of a person, not just the face and occasionally hands. 
I've always enjoyed reading people, but verbally and visually.  The amount of information a candidate provides through open ended questions (ask me sometime about my 9 word question) or through their actions is a wealth of information.  Typically candidates are unaware of the amount of information provided without saying a word. We're talking about non-verbal communication or body language. 
In fact, according to retired UCLA professor and researcher Albert Mehrabian, only 7 percent of any message is conveyed through words. The other 93 percent is found in subtle clues like one's body language and tone of voice. 
How you present yourself during interviews can go a long way in whether executive recruiters present you to a client as a viable candidate or not. Most recruiters are highly trained in looking for body language tell-tale signs (also known as "tells" in poker parlance) or red flags that indicate discomfort, nervousness, or stress during key times of an in-person or virtual interview.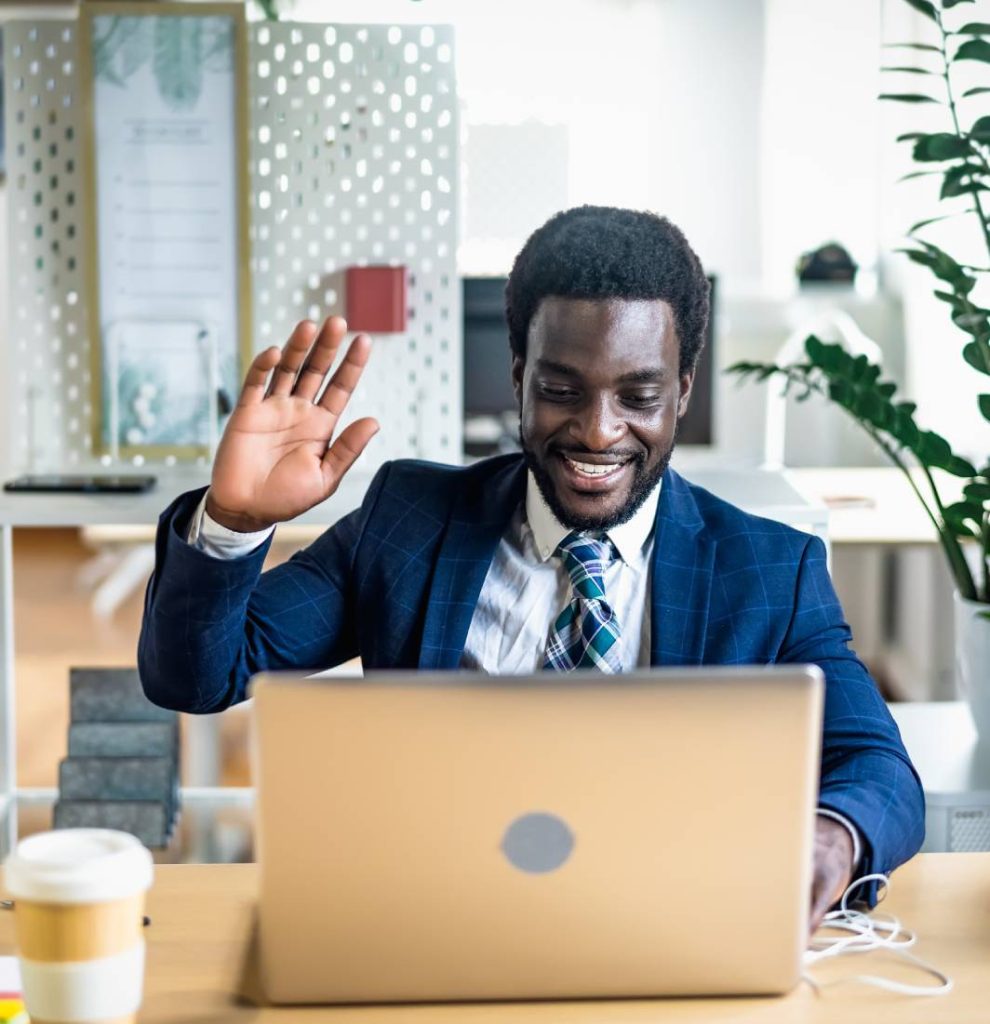 Much of this blog is written to the candidate, but it's intended to be a cheat sheet for the interviewer as well. As many of you know, Vantedge's success is fueled by the candidate experience so we wanted to give everyone a little to ponder. 
In his book "What Every Body Is Saying", former FBI profiler Joe Navarro, one of the leading experts on nonverbal communication, covers many of the "tells" associated with people who are providing messages in how they move and the actions they take.  
For example, it's best to avoid having a bland, neutral facial expression while on a virtual interview. It's perceived negatively. Instead, Navarro writes, "what we try to teach people to do on virtual calls is to at least nod an acknowledgment, smile, use your eyebrows to express agreement or surprise, but avoid a neutral face." 
Navarro adds that repeatedly tapping one's leg, twisting rings on their fingers, constantly playing with their hair are all "self-soothing behaviors" designed to reduce stress. But what message are these movements conveying to the recruiter? And why is the candidate so stressed?
We see time and time again that when faced with a question they are uncomfortable answering honestly or confidently, certain actions like the ones Navarro describes occur; hands constantly straightening a tie, hands touching one's face or sternum area, and pulling on ears are just a few of the non-verbal clues we've encountered.
It's also interesting when these actions occur. In one case,  a candidate for a sales position was extremely comfortable and confident discussing his industry knowledge and how he helped lead his team. But when the questions turned granular, to his quota vs. attained numbers, and several open-ended questions, he became extremely nervous. Another business development candidate was agitated when asked about certain parts of her resume. 
These signs all point to the same things: Misrepresentation about your background, or sadly, dishonesty.  
In other words, your body language may be exposing a truth you prefer the recruiter not know about. So why bother with the interview? Recruiters know that sometimes, candidates go through the interview process simply to get an offer to leverage with their current employer. They have no intention of taking the position you are discussing. 
For those with more honorable intentions, we have some pointers to help them present themselves in a positive light and avoid any questions or suspicions that arise with poor body language. 
Lean forward and sit upright during the interview instead of slouching or leaning back. This indicates genuine interest in what the interviewer is saying and the position.

 

Maintain

eye contact

with the recruiter. The more eye contact, the more sincerity and confidence is conveyed.

 

Use books or small boxes to place your PC's camera at the same eye level as your interviewer (not looking up or down) and use hand gestures (sparingly) to emphasize points. Not to straighten your tie, reposition your hair and for females, especially do not touch your sternum.

 
As Navarro often states, bad people are defined by bad behaviors. That said, having poor body language isn't a crime, but it can be detrimental to candidates during the interviewing process. Avoiding non-verbal cues that send the wrong message are easy to correct. All it takes is a little self-awareness and confidence to avoid sending the wrong signals. 
It's absolutely worth the effort.
For more information on Vantedge Search, please contact us. We look forward to hearing from you.
Those Who Reached
The SUMMIT Recently
Patrice Kelly joins Teleperformance as Executive Vice President of Operations after serving as Director of Customer Service Operations at T-Mobile. 
TaskUs named Ajit Iyer as Vice President of Corporate HR & Talent Management. He was formerly a Managing Director – HR, Global Semiconductor Operations, and Global Quality at Applied Materials. 
Teleperformance named Garion Brown as Global Vice President of Virtualization Technologies at its Greater Chicago Area Office. He was previously with CME Group. 
Rajesh Chinchanikar was appointed as Corporate Vice President for Enterprise IT Operations at WNS. He has prior experience with IBM & Jade Global. 
Deloitte's former Director of Consulting & Capital Markets, Dinesh Sharma. named as the Vice President at Genpact within the Global Alliances & Channels team with a focus on growing the partnership with Deloitte across Financial Services globally. 
Karim Farouki left Teleperformance to join CSS Corporation as AVP and Head of US Operations. 
Puneet Sabharwal joined Genpact as Vice President, Lean Digital Transformation Leader, specializing in Digital Solutions, Technology Platforms, Process Transformation and Operations Management. His prior experience includes the responsibility for Digital Platform Operations and Advanced Digital Solutions at EXL.
Frank Amato was appointed Executive Vice President of IT at Teleperformance in Texas, following an extended run at DXC Technology as Business Unit Director with a track record of success enabling organic growth and new sales. 
Ratul Sengupta has joined AgreeYa Solutions to lead their Sales organization.  Founded in 1999, AgreeYa offers modern workplace, smart analytics, intelligent automation, AI/ML, cloud transformation, mobility and other digital led solutions.
Former PwC Partner Sreedhar Vegesna named Senior Vice President of Financial Services at Genpact. 
WNS has added John Mathew as Senior Vice President, Private Equity Market Leader. John had personally led sales efforts and sold over $100M in deal flow over the past 10 years. He was formerly an Associate Vice President and Business Development Leader at Cognizant, and Director of Sales with Xerox and PwC. 
Kari Hanley named as Vice President of Account Management at Concentrix. She was previously a Vice President at Alorica and has 20+ years of contact center client management and revenue success experience. 
Nitin Nagpal a Digital Transformation Leader at Infosys with 15+ years of expertise & exposure to all aspects of the business from devising strategy, solutions, sales, and delivery joins Startek as Vice President of Customer Success and Experience for Hitech and Digital Native solutions. 
Cognizant's Former Senior Vice President, Chief Financial Officer & Head of Global Business Services, K Ramaseshan, joined CSS Corporation as Executive Vice President & Chief Financial Officer. 
Angelica Dengo joins Infosys BPM as the Costa Rica Country Head after more than two decades with SITEL.  
Experian named Prem Hareesh as Chief Technology Officer for Decision Analytics of North America. He was formerly Chief Technology Officer at Spireon & Director of Software Engineering for Cloud Video SaaS Platform at Cisco.
Bain Capital owned VXI has appointed Erika Bogar King as their first CHRO to drive their rapid growth and transformation.  Erika has deep and broad experience with top tier organizations such as Accenture, Avanade and Deloitte.
Those At The BASE CAMP
Looking To Make The Climb​
An accomplished executive with over extensive experience in leading operations, sales, IT, project management, and marketing in the healthcare industry. He leads growth, strategic initiatives, clinical and business operations in a global healthcare service provider that specializes in medical solutions and humanitarian response management. This person is looking to lead an organization to drive verifiable year-on-year success in achieving business growth objectives, profit, and revenue in rapid-change environments. 
A P&L growth leader who heads the retail portfolio of a global consulting and advisory firm. The person manages over a $150 million P&L across various retail & consumer goods accounts for his organization. His specialty lies in driving cloud and digital transformation in the retail & consumer goods industry; developing solutions for Digital Commerce and digitization of the store experience. He is looking for his next opportunity to help modernize and transform a retail/CPG company to drive explosive YoY growth.
With over 20 years of proven experience in leading high-performing teams in the US and international markets, this person is a result-oriented, global Senior Operations executive at a leading consulting and technology services organization. He has led large 'on-the ground' global operational teams and aligned growth and cost initiatives with business operating strategies as the client partner for a $30 billion CPG company. He is looking to contribute rapid growth to a new professional services environment.

 
A Digital Product Development and Engineering leader with over 20 years of global product development strategy, operations, sales, and consulting experience. A principal partner with one of the Big 4 consulting firms, this person drives high impact teams to help executives of Fortune 500 companies to capitalize on market opportunities addressing top strategic and operational challenges in product development. With his next move, he looks forward to drive growth, to implement complex solutions, and achieve business value in highly competitive industries.

 
A former CEO of a management consulting firm is a Board Member of several ventures and advises top leadership on digitization and transformation initiatives across diverse industries and business functions. Driven with over 25 years of global experience in multiple functions like IT, operations, sales & marketing, and general management, the person is looking forward to help companies develop their digital roadmap in sync with their operations strategies.

 
With a 20 plus year career spent across various areas of HR, this executive is looking for her next challenge.  Her area of specialization falls across Organizational Effectiveness.  She is the one to create transformational initiatives in L&D, executive coaching, succession planning and more.  Based in Bangalore, but she is open to relocation outside of India as well.  A real game changer, particularly with remote working and gen-z.
Read the previous edition of The Vantedge Point –