Navigate the Future of Work – Part 2
Future of Work: Navigating Leadership
Development & Skills in a Rapidly
Changing World
Dive into Part 2 of our comprehensive white paper series on the future of work. After exploring emerging trends in Part 1, this edition delves deep into the essence of leadership. From leveraging technology to understanding the human touch, this guide is tailored for visionary leaders aiming to navigate the challenges and opportunities of the evolving work landscape.
Why Choose this White Paper?   
The key benefits:
Strategic Roadmap: Equip yourself with a strategic guide tailored for C-suite executives, CEOs, and forward-thinking leaders. 
Holistic Leadership: Understand the multifaceted nature of leadership, from technology integration to soft skills cultivation. 
Avoiding Pitfalls: Gain insights into common leadership mistakes and learn strategies to avoid them. 
Empathy & Connection: Embrace the human aspect of leadership, emphasizing empathy, connection, and genuine understanding. 
Thriving Amid Change: Equip your organization with the tools and knowledge to foster a positive workplace culture in the face of rapid change. 
C-suite executives, CEOs, executive talent search companies, and visionary leaders seeking to understand and navigate the complexities of the future work environment.
Why Read this White Paper?
Discover the pivotal role of leadership in shaping the modern workplace and the strategies to empower and lead effectively.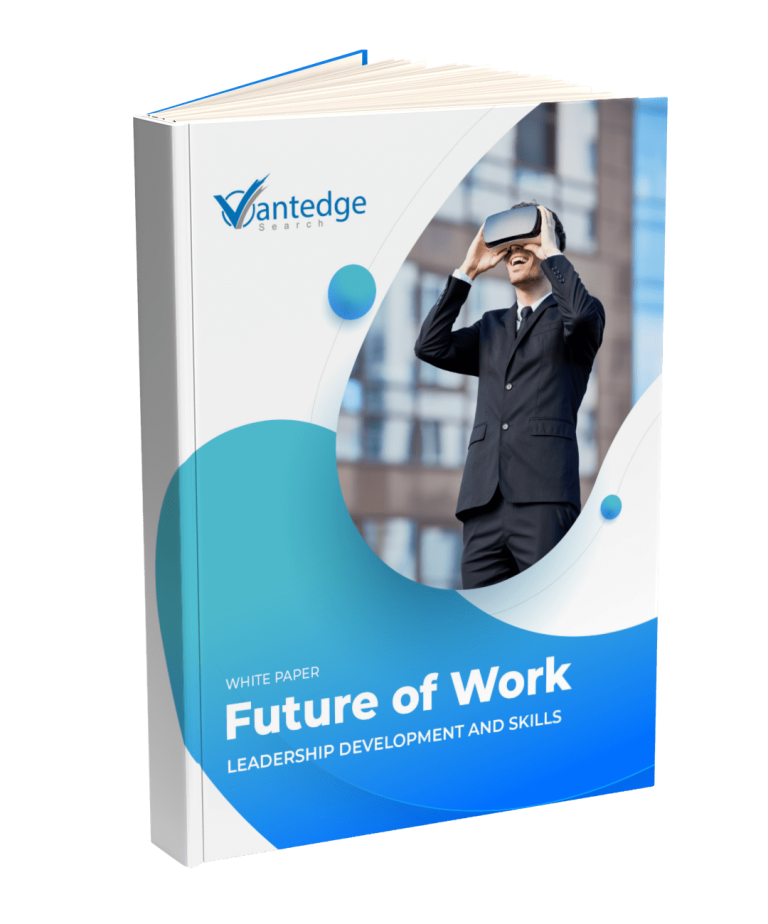 Ready to lead the way in the future of work?
Enter your email below, get your complimentary copy, and begin your transformative journey drawing on a comprehensive understanding of the future of work.